WE TURN YOUR VISION INTO REALITY
QUALITY CONSTRUCTION
WITHIN TIME AND BUDGET
Need a quality contractor for your project?
Delta Construction was established in 2013 as a comprehensive construction company, and is a subsidiary of Delta Group. Specialists in building construction, namely renovations, new builds and building maintenance projects in the residential and small-scale commercial sector. Focusing on projects in the region of Gauteng, South Africa.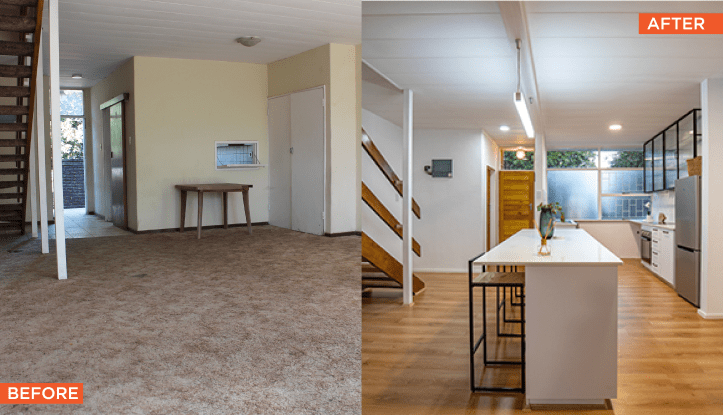 Delta Construction has a strong track record of delivering quality projects to our clients, with a high standard of safety – on time and within budget. We focuses on three tiers of the construction industry namely: New Builds, Maintenance, and Renovations.
Delta Construction, with the assistance from Delta Built Environment Consultants (Delta BEC), can provide the full range of services from inception to close-out for new builds, low- to medium-density residential and construction projects.
New Build construction comprises the whole construction process, from phase five (5) to six (6) or even the whole preconstruction and construction phases, from phases one (1) to six (6).
D-CON provides Building Management, ensuring all building systems are appropriately maintained in terms of the following: periodic servicing of equipment, corrective maintenance (emergency and non-emergency), reactive maintenance, and the construction of general building works, where the need arises.
Delta Construction has been serving the community for over 10 years and we're excited to offer our professional renovations services.
No matter what your renovation needs are, our experienced team is here to help. We provide comprehensive building renovation services to our clients in the eastern suburbs of Pretoria. We'll work with you to create a custom plan that fits your budget and your vision.
We have been busy! At D-CON we're committed to bringing you the highest quality projects for everything from new builds, to renovations, and building maintenance.
If you're looking for construction tips, tricks, and advice, you've come to the right place! Check back often for new articles, and feel free to leave us your comments and questions.
When it comes to new builds, maintenance, and renovations, Delta Construction has a tailor-made solution for you. For supporting information or quotations, contact us at
info@d-c.co.za.